Danielle Rackowski is a Self Portrait Photo Artist and Digital Artist based in New Jersey. She uses digital photography, digital photo manipulation, and digital art to create expressive and abstract digital fine art images. Bold and bright colors are transformed to attain a sense of inner clarity and to reveal subconscious truths. Her images are grounded between reality and imagination (the familiar and the enigmatic), which create a stillness in motion.
Her passion for swift surrealistic, impressionistic, and expressionistic styles transcend and empower her artworks into deeper narratives of self-reflection and observation. By abstracting and layering imagery through a painterly aesthetic, she is able to express subtle and complex intricacies on the surreality and duality of emotion.
Her studio practice and photographic process also bring attention to the healing nature of confronting her own introspective and intuitive gaze before the gaze of the camera. Her transformative artworks create meaningful connections between the harmonious balance of color and spiritual growth. Flowers enrich her self portraits, which visualize the intangibility of emotion as a tangible and inevitable force that can live beneath and beyond the surface.
Rackowski works as a Freelance Fine Art Photographer. She has photographed the permanent collection of 20th century artifacts in communications and electronics at the David Sarnoff Gallery in Ewing, New Jersey. She is the founder, curator, and gallery director of Self Portraits On Fire, a Self Portrait Photo Art Gallery that supports photographic artists, and exhibits all creative styles of fine art self portrait photography. She earned an Associate of Fine Arts Degree (AFA) in Photography and Digital Imaging in 2017 at Mercer County Community College (MCCC) in New Jersey. She also earned a Bachelor of Fine Arts Degree (BFA) in Lens-Based Art: Photography and Video at The College of New Jersey (TCNJ) in 2019. Her artwork has been exhibited in New Jersey, New York, Miami, and California. Her artwork has also been exhibited by numerous international online art galleries.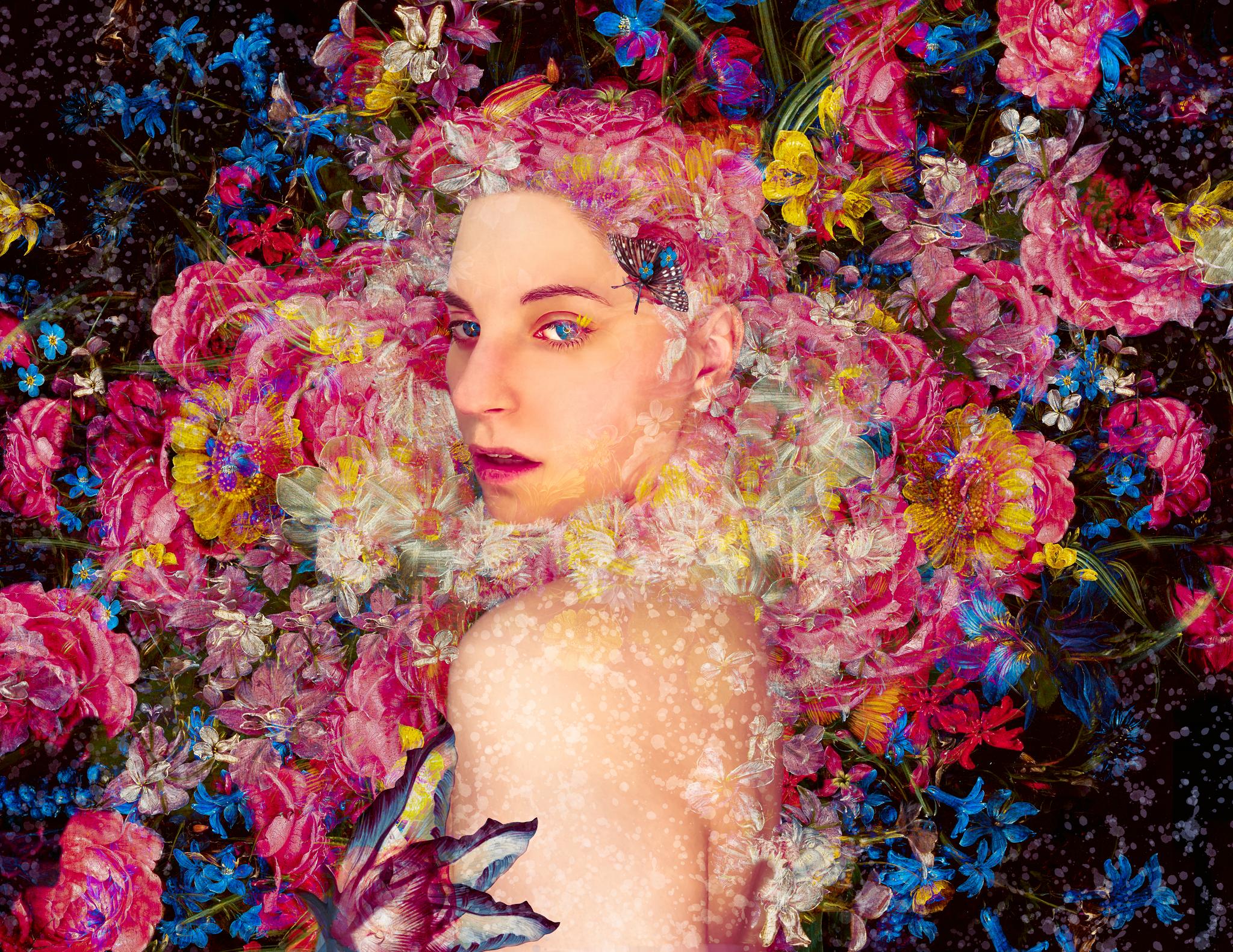 Dream Aura (2021) | ©Danielle Rackowski